FTX Series is Now Available with 1200 mm Stroke Lengths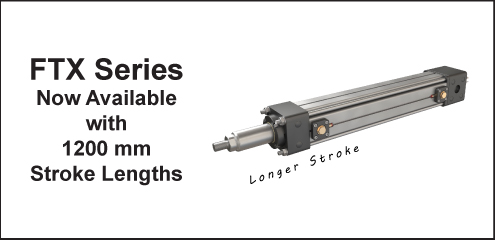 Exlar, a business unit of Curtiss-Wright, announced that its FTX Series high force electric actuators are now available in stroke lengths up to 1200 mm (48-inch). Building on the proven performance of power and precision of the FTX family, this longer stroke option provides machine builders with even more flexibility and versatility.
Designers incorporating FTX Series actuators are already seeing improved efficiency and throughput, especially in extrusion, forming, and pressing applications where an expanded range of motion is necessary. With force ratings up to 178 kN, these environmentally clean and safe actuators are a great alternative to fluid power with higher accuracy, better repeatability, and less maintenance.
(Originally Posted at: https://www.cw-actuation.com/en-gb/news-events/exlar-expands-range-of-high-force-electric-actuators)